Stem Cell Assisted Knee Surgery
Undergoing knee surgery typically entails a significant amount of time off work, lengthy rehab and potential complications short or long term depending on the procedure received. Common knee procedures include partial or total knee replacement, ACL reconstruction, partial meniscus removal, meniscus repair and other soft tissue repairs.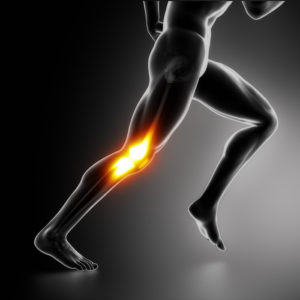 Did you know that removal of part of your meniscus predisposes you to eventual arthritis? The meniscus is a powerful shock absorber in the knee, serving a critical role during all of your activities. Therefore, keeping as much of it as possible will decrease the incidence of arthritis down the road.
In fact, several studies have shown that biologic augmentation with stem cell material after a partial meniscectomy improves patient outcomes. One study by Vangsness et al in the Journal of Bone and Joint Surgery showed stem cell augmentation to be safe and help with meniscus regeneration.
Post-operative MRI's showed evidence of meniscus regeneration and improvement in knee pain following stem cell injections along with surgery. Patients had better pain reduction post-operatively and also if arthritis was present.
Additional studies have shown the benefits of stem cell assisted surgery for cartilage defects in the knee. The defect may have occurred from a sports injury, car accident or other trauma. Adding stem cells to the cartilage repair in several studies amplified the healing and reduced the rehab time frame.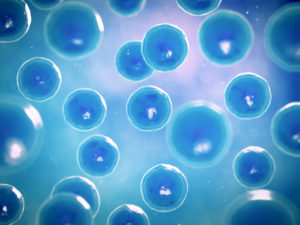 For surgeries that involve a soft tissue reconstruction such as for an ACL or a collateral ligament, biologic augmentation with stem cells makes perfect sense. While studies are underway for these surgeries, we already have several studies showing stem cells increase rotator cuff repair close to 100% success. In addition, these studies showed long term success rates for these repairs that are double those with conventional repair.
We know that when soft tissue repair occurs naturally, it never obtains 100% healing. It's a function of the body's inability to properly cross-link collagen and other factors. Regenerative biologics have been able to improve the body's ability to heal soft tissues, which can improve the surgical outcome and negate the need for additional surgery down the road.
Think about this – if an athlete heals soft tissue injury close to 100% it may prevent future injury. This can make the difference between a recurrent ACL tear while skiing, playing basketball or soccer.